​ELGA LabWater - Dedicated to Discovery

With more than 80 years' experience dedicated to solely pioneering water purification systems.
We are absolute specialists in the engineering, service and support of water purification systems. Dedicated to research and innovative product and solution design, we work closely with leading laboratory instrument companies to customize and develop solutions for specific requirements.

ELGA's History:
1937 ​ -

Founded by Walter Lorch, the company began importing domestic electrical appliances from Germany to sell in the UK.
1955 ​ -

The "Top-it-up" was introduced in 1955 to purify tap water for household irons, featuring a cartridge-type deionizer with ion-exchange resins which extend the lifetime of the irons.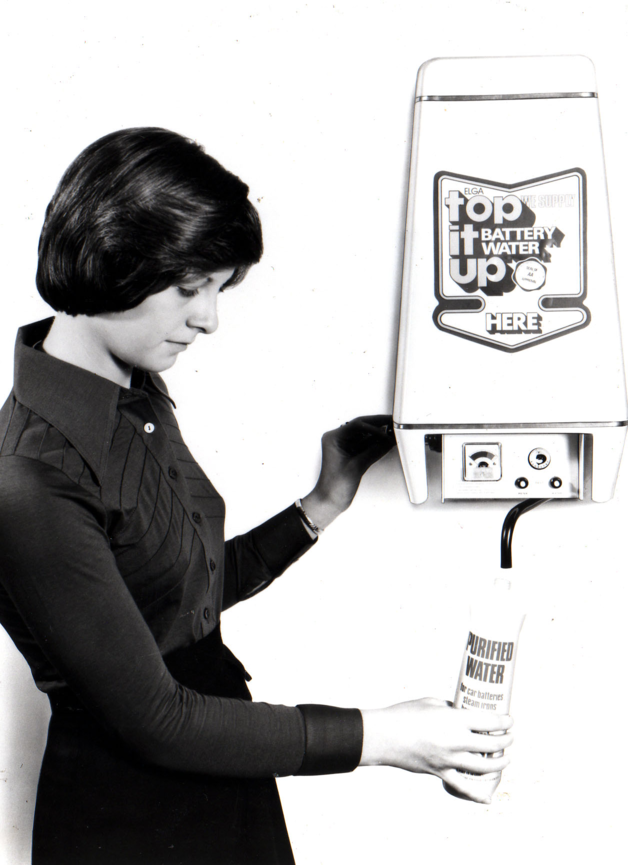 1959 ​ -

ELGA LabWater moved to Lane End, Buckinghamshire (UK)
1960 ​ -

ELGA collaborated with London School of Pharmacy to develop its first products aimed at the hospital market, laboratories and general industry.
1979 ​ -

ELGA established the School of Water Sciences, where Walter Lorch published "The Handbook of Water Purification". The Lorch Foundation was set up to support, encourage and maintain the future studies of students interested in water treatment sciences.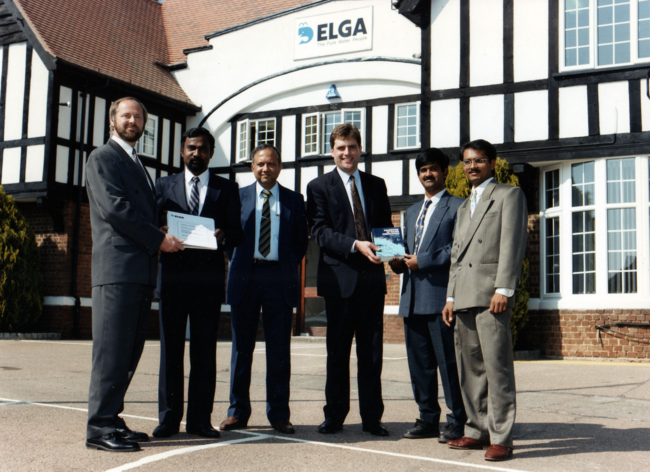 1986 ​ - ELGA receives its very first patent for water purification apparatus including ion exchange resins and technology.
1990 ​ - ELGA produced the first small-box UV photo oxidation laboratory water purification system.
1992 ​ - The PureSure® method is a twin-bed ion-exchange process with interstage resistivity monitoring, which allows the retention of any impurity released during exhaustion by a primary cartridge by the secondary cartridge. Real-time TOC monitoring is also introduced.
1995​ - The first water purification product specifically designed for the clinical diagnostic market is introduced as the MEDICA®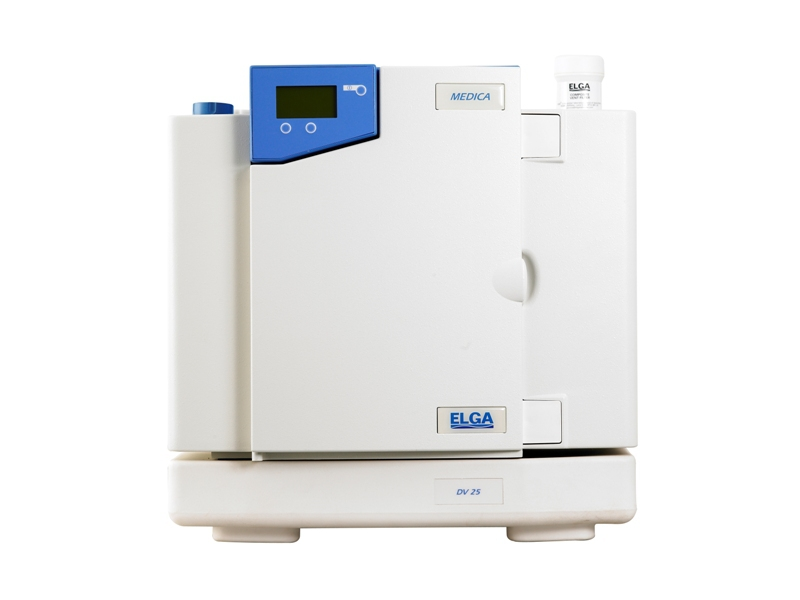 1998 ​ - ELGA introduces recirculating EDI which extends the life of the EDI stack. The technology was first used in the PURELAB Option-E5; it is now being used in our latest PURELAB Chorus 2+ and in our MEDICA EDI products.
2000 ​ - ELGA became part of what was originally Vivendi Water Systems Limited. It was later rebranded to Veolia Water Systems LTD, part of the Veolia Group.
2003 ​ - CENTRA® was launched and was the first packaged centralized system for laboratory water purification. The product won the Industrial Product Design Award in 2004.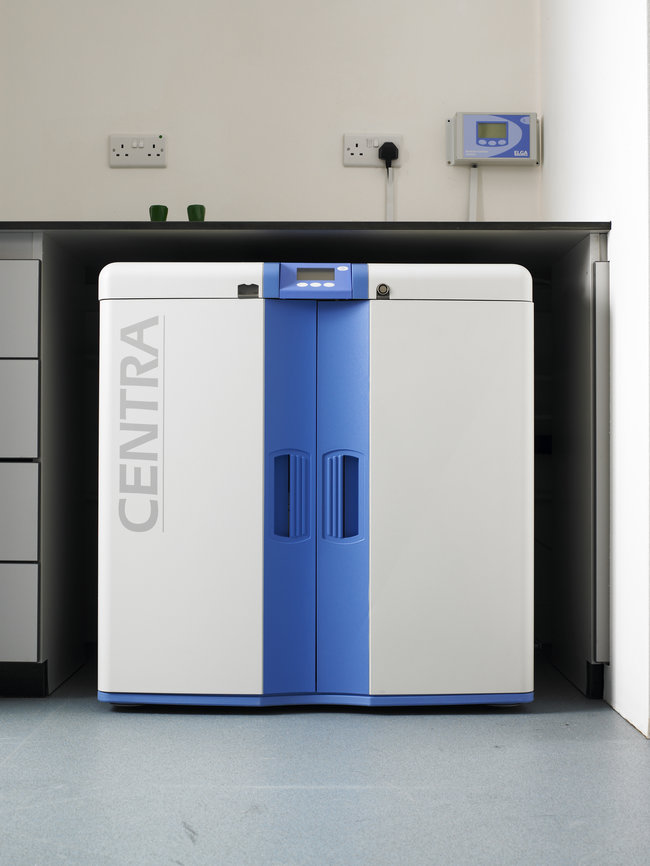 2011 ​ - The multi award-winning PURELAB flex 3&4 was launched. Among the awards are: Red Dot, dBA Design Effectiveness, Materials Innovation Gold, and Industrial Product Design Gold.
2017 ​ - The complete range of PURELAB was introduced for the research and life science market. The full line-up includes PURELAB Chorus, PURELAB flex and PURELAB Classic.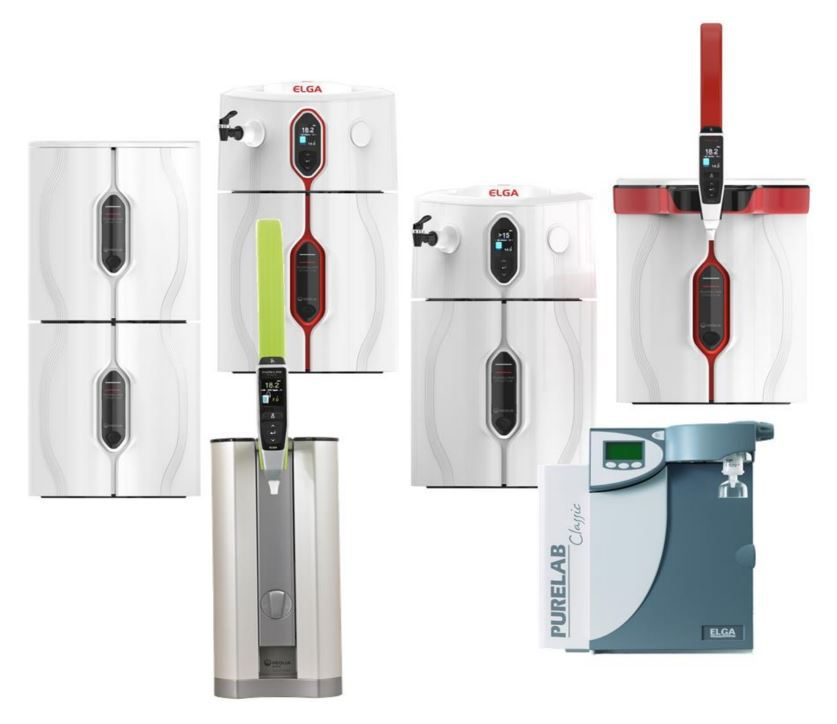 2020 ​ -

The launch of PURELAB Quest, the only purifier on the market that dispenses all 3 types of science ready water from a compact, economical and easy to use system.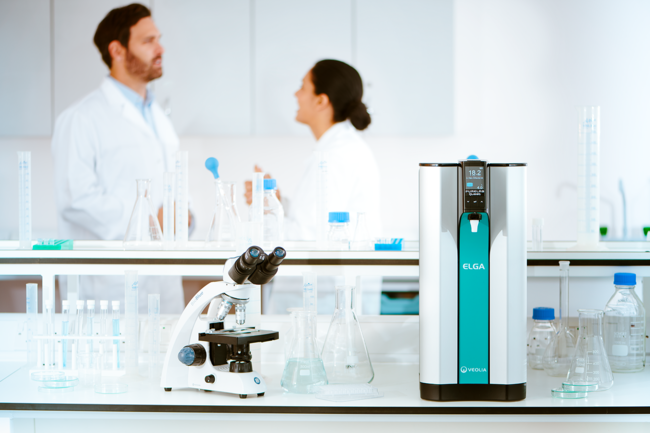 Why Choose ELGA LabWater as Your Laboratory Water Partner?
Our commitment to developing and providing you with pure water means that you can focus and concentrate on obtaining accurate and reliable results.
Our R&D facilities work to provide products dedicated to supplying you with ​the right water quality for your laboratory application.
Our products are designed to have the lowest possible impact on the environment at all stages. We can calculate the carbon value of all our products throughout their lifetime.
With a network of over 60 Approved Business Partners and Lab Water Specialists worldwide, we guarantee an unrivalled package of service and support.
Customer Testimonial
"Our partnership with ELGA LabWater has been running for a number of years, and we recommend ELGA's MEDICA series of high flow systems for all our customer installations. The ELGA team is always very helpful and quick to respond, and routinely visit customer sites to test the water supply and ensure that they recommend the most appropriate system for each installation. Their wealth of experience means that they always consider the many different factors which can affect the laboratory's water supply, incorporating these into their recommendations, and it is this thorough approach that initially made us choose to work with ELGA."
Brian Hilton, Regional Service Manager for South Asia, Abbott Laboratories
Click Here to read the full case study

Get in touch with us today to find out how you can benefit from ELGA's expertise.