Are lab water impurities compromising your research on environmental water contaminants?
Learn how fellow researchers are contributing to the fight against water contaminants
In our Going Green Whitepaper, discover six exciting research projects that are helping us to understand and reduce environmental water contaminant. We discuss the consequences of environmental water contaminants, including how sources of water contaminants can be monitored, understood and managed, and the need for ultrapure water to study this. You will learn about environmental pressures on water quality and how to implement water contaminants solutions in your lab.
What's inside?
Research at the Université de Nantes, France and Institute of Plant Protection, Israel demonstrating the disruptive effect of herbicides on crop parasites.
Research conducted at an urban sewage treatment plant in Tunisia that highlighted seasonal variations in the removal of endocrine-disrupting chemicals.
Investigations led by the University Ca' Foscari in Venice on how amino acids produced at the sea surface become distributed as aerosols across Antarctica.
Lab bench and pilot plant filtration studies carried out by Technische Universität in Berlin to establish the effectiveness of activated carbon at removing organic micropollutants.
An interdisciplinary investigation at the University of Sheffield to understand the mechanical properties of Rhodococcus bacteria used in the bioremediation of oil spills.
Learn how AstraZeneca and the University of Portsmouth developed a solid-phase extraction method to rapidly determine drug-sludge interactions.
Evidence from the University of Sindh on the influence of industrial effluent on silver and heavy metal concentrations in the freshwaters of Pakistan.
Be aware of water contaminants
Be one of the sustainable labs of the future
Is this the green Lab of the future?
Download our Going Green Infographic to learn 5 ways your lab can be greener today, and tomorrow. Lead by example - learn how to power down, recycle and re-use, save water and renew your energy. Leaving your lab equipment on wastes water and electricity. By making some simple changes, your lab can save up to 788,400 gallons of water each year and conserve 10% of energy daily. Become a sustainable laboratory today.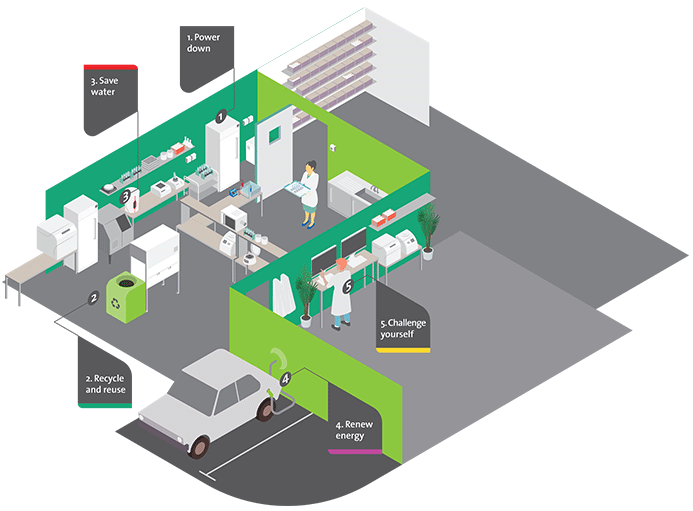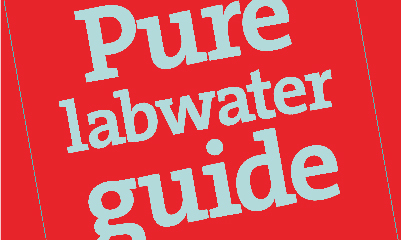 Pure Labwater Guide
This educational pure water guide provides an overview of water purification requirements, techniques and applications in science and medicine. Learn how to choose the correct grade of water and most reliable method of production at an economical cost.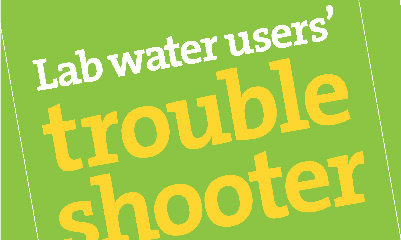 Trouble Shooting Guide
A guide to troubleshooting water problems where you will learn tips, tricks and solutions for cell culture, molecular biology and liquid chromatography applications.
Sustainability Commitment
We are committed to reducing the carbon footprint of our products and global operations.
We all have a responsibility to be sustainable in all aspects of life both in business deliverables and resource management. ELGA is committed to reducing the carbon footprint of our products and global operations.
What is ELGA doing?
We are reducing the carbon impact of every aspect of our operation
We have completed a carbon cost analysis for all of our products throughout their lifetime
We can now provide a carbon value for every customer order
Key Learnings
Measure and improve environmental and economic performance
Help to return waste water into resource
Implement energy positive water treatment strategies
"We have a responsibility as a leader in the water purification industry to innovate using environmentally sustainable technologies and product designs and to ensure our operations have the minimum climate impact"
Nora Ikene, Managing Director ELGA