Features
Modular. Flexible. Reliable.
Reliable delivery of Type III water purity. When general laboratory grade water is all you need, then PURELAB Chorus 3 is the reliable solution with the flexibility to suit your requirements. Range of storage reservoirs designed to maintain optimum purity of stored purified water in a choice of 15, 30, 60 and 100 liter capacities.
PURELAB Chorus 3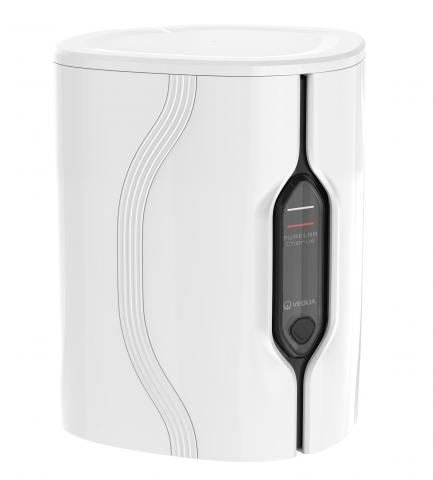 Configuration

Ability to configure multiple systems to increase flow rate

Simplicity

Simple to install, operate and maintain with a clear indication of water quality

Auto Rinse

Maintains purity of water during periods of low use

Economical

Optional CO2 removal from the purified water (post RO) increasing the life of downstream consumables. Option to reduce water consumption for low hardness feed waters.

Modular

Multiple PURELAB Chorus 3 units can feed into one reservoir and systems can be expanded post-installation. As such, the cost of future upgrades is minimized. Duplex systems also guarantee maximum uptime.
PURELAB Chorus Reservoir
Easy display

Direct display of stored purified water on the front of the reservoir for easy identification

Auto fill

Monitoring of reservoir water levels with automated refill ensures purified water is always available. Actual water volume will be displayed next to the LEDs for each reservoir size

Hygienic Overflow

Hygienic overflow in the unlikely event of water system malfunction

Polyethylene construction

Inert opaque polyethylene construction with smooth inner surface

Dispense tap

Positioned to minimize accidental operation or damage (Choice of positions)

Multiple positioning

Multiple positioning / mounting options to suit your laboratory layout

Advanced vent filtration

Preventing the ingress of airborne bacteria, particulates, organic vapours and CO2
Tech Specs
| Product Specifications | PURELAB Chorus 3 - 10 l/hr | PURELAB Chorus 3 - 20 l/hr | PURELAB Chorus 3 - 30 l/hr |
| --- | --- | --- | --- |
| Dispense flowrate | 10 l/hr | 20 l/hr | 30 l/hr |
| Inorganics (resistivity at 25°C) | >95% rejection | >95% rejection | >95% rejection |
| Organics (TOC) | <50 ppb | <50 ppb | <50 ppb |
| Bacteria | <50 CFU/ml | <50 CFU/ml | <50 CFU/ml |
| pH | Effectively neutral | Effectively neutral | Effectively neutral |
| Particles | >99% rejection | >99% rejection | >99% rejection |
| Daily usage (max) | 240 l/day | 480 l/day | 720 l/day |
| Daily usage (min) | 10 l/day | 10 l/day | 10 l/day |
| Delivery flow rate | | | |
Consumables

Composite Vent Filter
Impact of Overuse
Increase in airborne contaminants and potential recontamination of purified water

Pre-treatment Pack
Impact of Overuse
Chlorine, chloarmine and organics remain, increasing the burden on downstream consumables which will need more frequent and expensive changes

Reverse Osmosis
Life expectancy
24-36 months
Impact of Overuse
High levels of organics and inorganics remain in the water reducing the functional life of the DI pack
Product Accessories

Capacity: 15 liters
Dimensions: 470 (h) x 376 (w) x 340 (d)
Flow Rate: 6 l/min

Capacity: 30 liters
Dimensions: 660 (h) x 376 (w) x 340 (d) 
Flow Rate: 8 l/min

Capacity: 60 liters
Dimensions: 570 (h) x 532 (w) x 522 (d)
Flow Rate: 10 l/min

Capacity: 100 liters
Dimensions: 806 (h) x 532 (w) x 522 (d)
Flow Rate: 10 l/min