NEW PURELAB® Quest: Order Now for a 35% PROMO DISCOUNT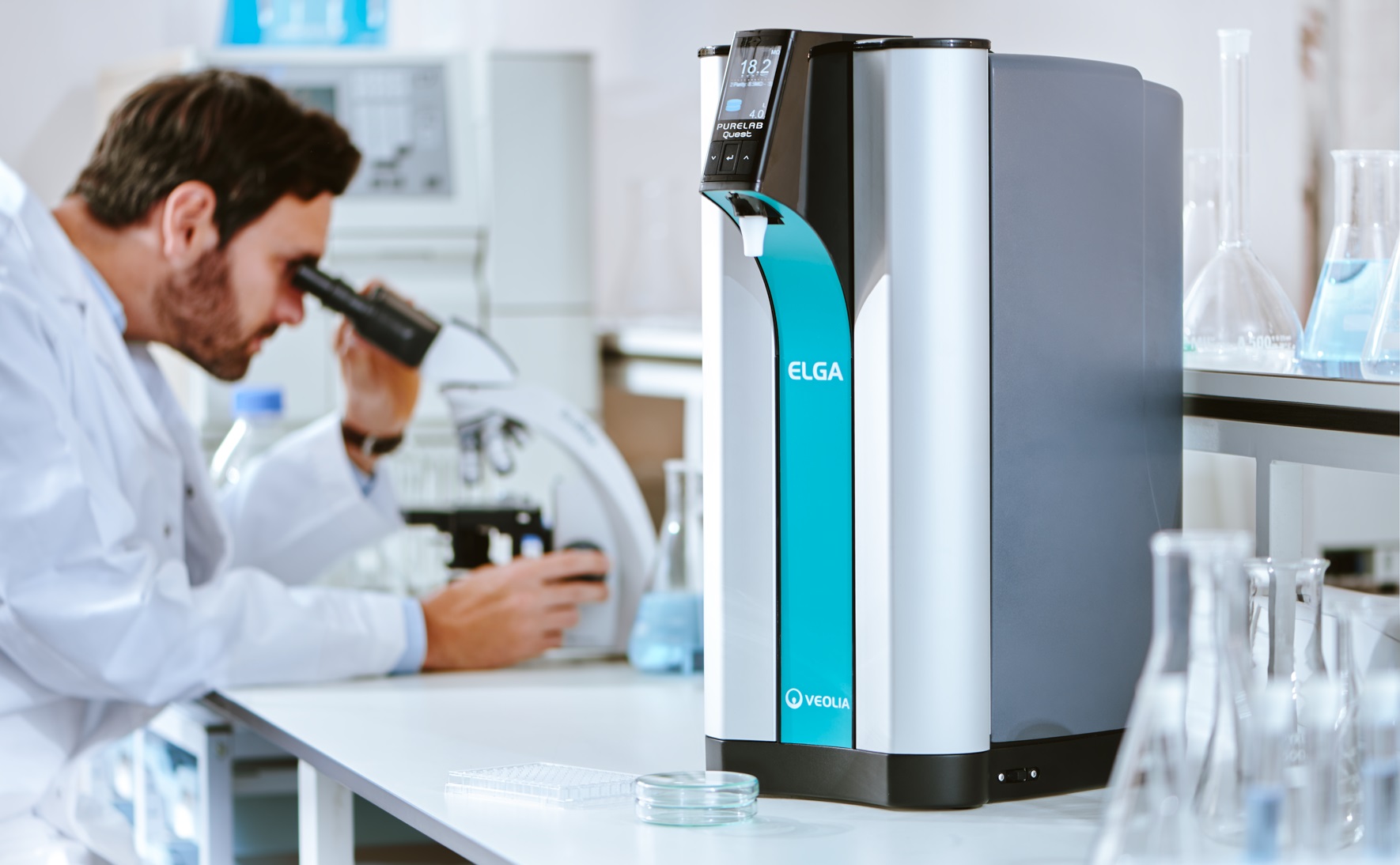 PURELAB® Quest is an advanced yet affordable system delivering three types of water. From Tap to 18.2MΩ·cm all your lab application needs are covered in one single unit.

- Maximize your budget: one system delivering three water qualities
- Compact design for wall or bench mount
- Sustainable design. Made with 85% recycled materials
- Intuitive to use, simple to install
 
Order TODAY and you will receive 35% presale PROMO discount!


Need More Convincing?
You will also be able to download a PURELAB Quest Case Study! This Case Study shows how PURELAB Quest helped Scientists at the University of Columbia in New York study the regulation of cholesterol and triglyceride levels in the bloodstream. This research could lead to effective new ways to prevent cardiovascular disease. 
 
Register your interest in the PURELAB Quest PROMO OFFER and download the PURELAB Case Study here!
 
Promo kit includes: - 1x Quest unit (with or without a UV lamp) with a starter pack - 1x Carbon prefilter 10um - 1x Point Of Use Filter - 1x Lead main power supply - Supplied with and without UV - This offer does not apply to any other kits or part numbers. - Installation and travel may be purchased separately.- Sales tax and freight (Ex-Works Woodridge, IL) are not included. - Limited time offer. Offer ends July 31, 2020.- All rights are controlled by Veolia Water Technologies, Inc. (DBA Elga) - ELGA reserves the right to change the terms of this promotion at any time without notice - Offer only applicable within USA & Canada
You may also be interested in...