Laboratory Water - A Key Reagent for Experimental Success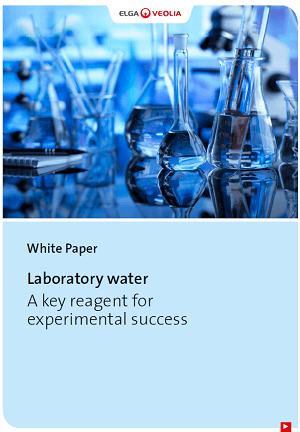 Get a Reliable Supply of Ultrapure Water for Your Lab - with the Help of ELGA LabWater
In our whitepaper, we share ELGA's expert knowledge about ultrapure water. We explore the different levels of water purity from ultrapure water to CLSI water and look at some of the challenges you face choosing what to use for successful experimental outcomes at the most economical cost. 
You will discover:
The different options available to you for achieving a reliable source of purified water in your laboratory
Why using the right level of water purity is a simple way to help achieve more consistent, accurate results
How installing an in-house water purification system can save you time, money and reduce your environmental impact
Laboratory Water – A Key Reagent for Experimental Success
Fill in the form below to download your FREE copy today!