How HPLC can help you meet the specific challenges related to water for pharmaceutical use
Understanding the role of HPLC and different levels of water purity in drug manufacture, analysis and pharmaceutical quality assurance
Water is essential to the pharmaceutical industry, as both a raw material and a solvent in the processing, formulation and manufacture of pharmaceutical products. Our white paper HPLC in Pharma Analysis: Why water purity matters is an essential guide that will help you to meet the specific water-related challenges associated with HPLC and the different water types used in the manufacture, analysis and quality control of life-saving drugs.
What's inside?
Water, HPLC and big pharma: which water should I use? Meeting the dual challenge of maintaining purity whilst keeping contaminants down.
Excipient in the final formulation: The quality of water selected depends on the intended use of the drug. Find out the facts.
Manufacture of APIs and medicinal products: What is the acceptable grade of water to use in the different stages of pharmaceutical manufacture?
Cleaning and rinsing equipment, containers and closures: Use pharmaceutical cleaning validation guidelines for all pharma equipment and packaging.
Use of pure water for HPLC in drug manufacture and QA. How trace levels of water impurities in HPLC can degrade the quality of a pharmaceutical analysis.
Dissolution testing: a key role for HPLC in pharmaceutical analysis. Drug dissolution testing provides critical in vitro drug release information.
Optimise your HPLC to avoid water contamination
when manufacturing life-saving drugs.
HPLC for Pharma Whitepaper
Pharma & Healthcare Water Toolkit
This interactive toolkit will take you through four key areas where the impact of contaminated water can be catastrophic — whether measuring therapeutic levels of drugs in patient plasma samples or deciding to pass or fail a batch of API for drug formulation. How much risk can you take? Try our interactive experiments to find out.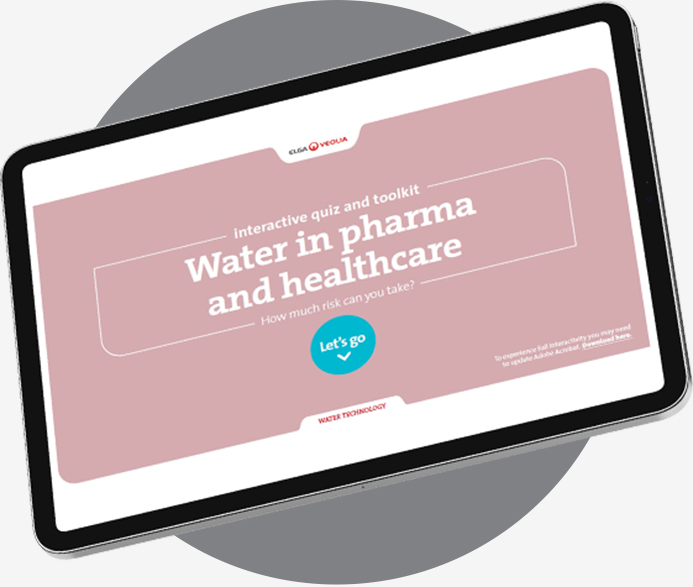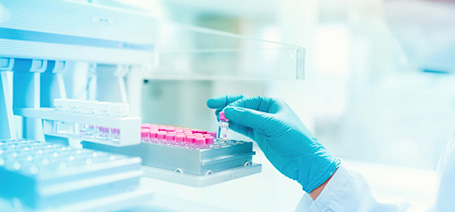 Use of HPLC / LC-MS in drug treatment and monitoring
Challenges in HPLC/LC-MS for therapeutic drug monitoring are often related to water quality.
Read our case studies for (i) ISD monitoring and treatment, (ii) anti-psychotic drug monitoring, (iii) drugs testing in forensic toxicology, and (iv) measuring antimicrobials in severe infection.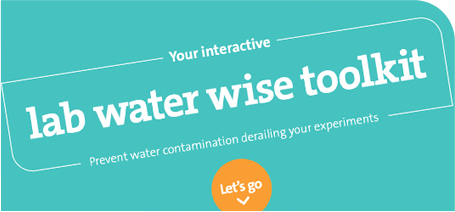 Water Wise Toolkit
Our interactive Water Wise Toolkit is a must-have guide for every lab to help prevent water contamination. Discover how to diagnose water-related errors in lab analyses and the five major risks of lab water contamination.