The BIOPURE 7/15 has been designed to deliver compliant purified water at the point of use for a wide range of washer disinfectors and autoclaves to minimize contamination risk to patients.
Provides 7 or 15 liters/hr of biopure water at a price that is comparable to purified bottled water without the hassle of continual ordering and storage. The BIOPURE 7/15 is cost-effective and is more environmentally friendly than traditional distillation units. The unit's compact size allows it to be positioned on or under a bench, wall mounted or fitted into a cabinet. A manual fill option is available via a dispensing gun for filling autoclaves, washer disinfectors, and manual washing.
Cost effective – provides the convenience of on-demand pure water at a price comparable with purified bottled water
SSpace-saving– the BIOPURE'S compact size means that it can be positioned under a bench, wall mounted or fitted into a cabinet
Guaranteed bacterial specification, provided by integrated purification technologies combined with easy system disinfection
Water specification is maintained in the reservoir by regular recirculation through the purification technologies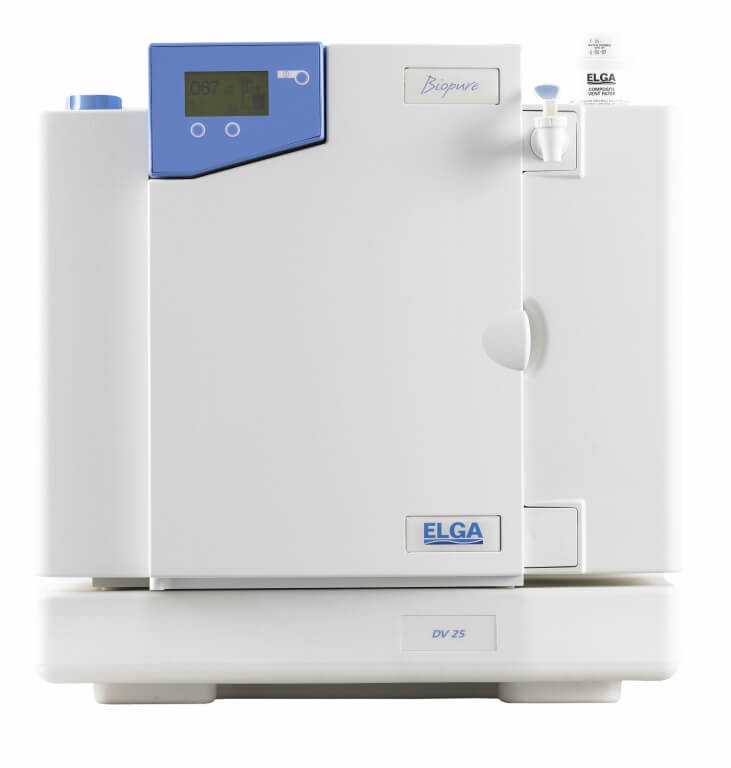 | Product Specifications | BIOPURE 7/15 |
| --- | --- |
| Dispense flowrate | 7, 15 l/h |
| Bacteria | <1 CFU/10ml |
| Bacterial endotoxin | <0.25 EU / ml |
| Delivery flow rate | Up to 2 l / min at 1 bar |
To learn more about the benefits of BIOPURE or any other product, contact us and we'll put you in touch with one of our Approved Partners and Lab Water Specialists.
Find An ELGA Approved Partner & Laboratory Water Specialist Today!
Why Choose ELGA?
Trusted By Labs around the World
Renowned For Excellent Quality and Reliability
First Class Service, Support & Training