Features
Flexible. Configurable. Simple.
One complete solution for the laboratory
The PURELAB Chorus 2+ provides additional bacteria and inorganic quality for sensitive analytical and life science applications above that of basic laboratory work. With its simple design and ease of use, water can be dispensed from the system or from a choice of additional Halo Dispensers.
PURELAB Chorus 2+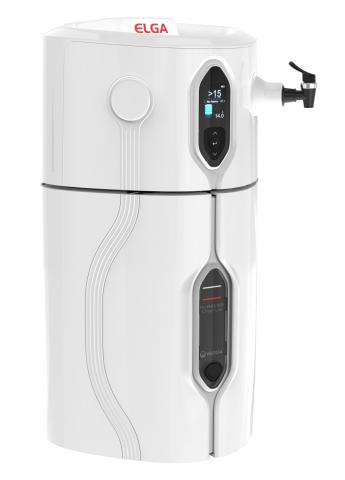 Fully Recirculating EDI

Only available on PURELAB Chorus 2+ (RO/EDI/UV) model

ELGA's patented fully recirculating EDI provides a constant supply of high purity that guarantees a minimum of 15 MΩ.cm water at all times

Ideal for high volume labs

Only available on PURELAB Chorus 2+ (RO/EDI/UV) model

A cost-effective solution for laboratories requiring higher output volumes thanks to the incorporated EDI technology

Single system solution

Perfect single system solution for analytical and life science applications requiring >15 MΩ.cm

Reduced maintenance times

Quick and easy replacement of consumables to reduce maintenance times

Configurable and space saving design

Ability to configure multiple systems to increase flow rate and save space through stackable solutions that can be wall-mounted, on or under the bench

Dispense

Choose from three different Halo Dispense solutions to allow additional dispense points, even in adjacent labs

Data Capture

Data capture via USB for system performance validation and software updates
PURELAB Chorus 1 Halo Dispenser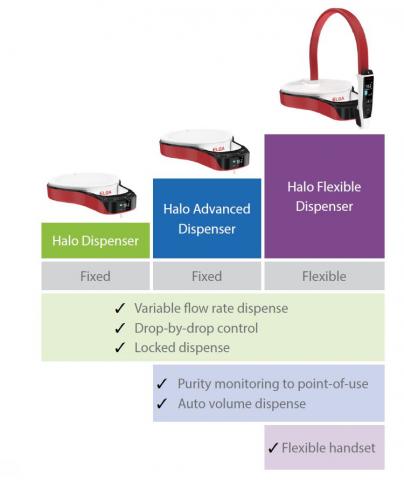 Unique Halo glow

Unique Halo glow, changes colour and flashes alerting you of changes in system performance

Prioritized information

Prioritized information displayed at all times (system status, TOC, alarm) for absolute confidence as you dispense

Clear water purity display

Clear water purity display for absolute confidence as you dispense

Real-time TOC

Real-time TOC monitoring for critical applications. For units with TOC capability

Water purity monitor

Water purity is monitored right up to the point of use giving you peace of mind

Flexible dispensing in six different ways

Variable flow – drop by drop or up to two liters per minute

AutoVolume dispense from 50ml up to 60 liters

Default AutoVolume setting to suit your personal volume needs

Hands free with optional foot control dispense

Locked dispense at your selected flow

Hand-held dispensing with Halo Flexible Dispenser

USB Data capture

Data capture via USB for system performance validation
PURELAB Chorus Reservoir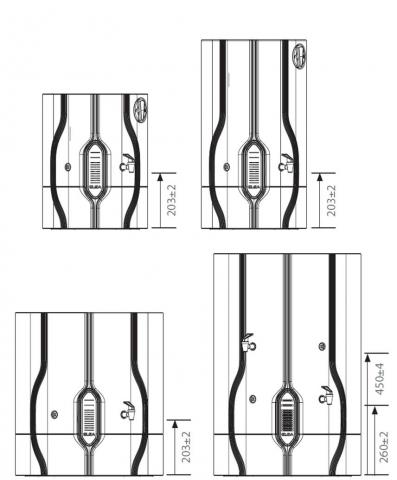 Easy display

Direct display of stored purified water on the front of the reservoir for easy identification

Auto fill

Monitoring of reservoir water levels with automated refill ensures purified water is always available. Actual water volume will be displayed next to the LEDs for each reservoir size

Hygienic Overflow

Hygienic overflow in the unlikely event of water system malfunction

Polyethylene construction

Inert opaque polyethylene construction with smooth inner surface

Dispense tap

Positioned to minimize accidental operation or damage (Choice of positions)

Multiple positioning

Multiple positioning / mounting options to suit your laboratory layout

Advanced vent filtration

Preventing the ingress of airborne bacteria, particulates, organic vapours and CO2
Tech Specs
| Product Specifications | PURELAB Chorus 2+ (RO/EDI/UV) 10 l/hr | PURELAB Chorus 2+ (RO/EDI/UV) 20 l/hr | PURELAB Chorus 2+ (RO/DI/UV) 10 l/hr | PURELAB Chorus 2+ (RO/DI/UV) 20 l/hr |
| --- | --- | --- | --- | --- |
| Inorganics (resistivity at 25°C) | 1 to >15 MΩ.cm | 1 to >15 MΩ.cm | 1 to >15 MΩ.cm | 1 to >15 MΩ.cm |
| Organics (TOC) | <30 ppb | <30 ppb | <30 ppb | <30 ppb |
| Bacteria | <0.1 CFU/ml | <0.1 CFU/ml | <0.1 CFU/ml | <0.1 CFU/ml |
| pH | Effectively neutral | Effectively neutral | Effectively neutral | Effectively neutral |
| Particles | >99% rejection | >99% rejection | >99% rejection | >99% rejection |
| Daily usage (max) | 220 l/day | 440 l/day | 240 l/day | 480 l/day |
| Daily usage (min) | 1 l/day | 10 l/day | 10 l/day | 10 l/day |
| Delivery flow rate | | | | |
Consumables

Composite Vent Filter
Life expectancy
12 months
Impact of Overuse
Increase in airborne contaminants and potential recontamination of purified water

EDI stack - LC277
Life expectancy
4-5 years
Impact of Overuse
Ions will remain in the water

Point-of-use Filter
Impact of Overuse
Potential recontamination of purified water and reduced flow rates

Pre-treatment Pack
Impact of Overuse
Chlorine, chloarmine and organics remain, increasing the burden on downstream consumables which will need more frequent and expensive changes

Reverse Osmosis
Life expectancy
24-36 months
Impact of Overuse
High levels of organics and inorganics remain in the water reducing the functional life of the DI pack