Quest Case Study - University of Manchester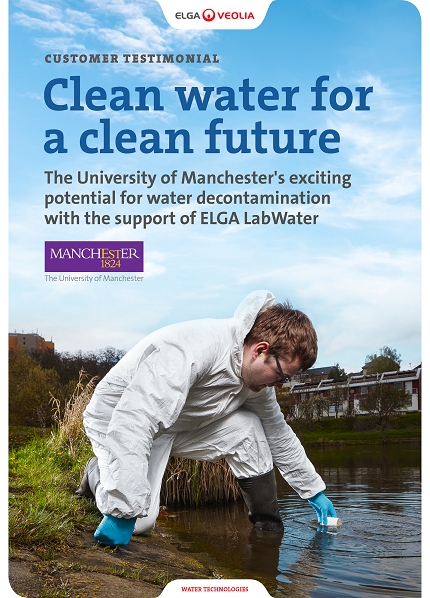 Clean water for a clean future: How ultrapure is helping with the exciting work on water decontamination at the University of Manchester.
High quality ultrapure is a critical reagent in a number of laboratory techniques including:
The development of graphene-based membranes for cleaning up contaminated industrial water
Scientists at the Department of Chemical Engineering & Analytical Science at the National Graphene Institute (NGI)- University of Manchester are developing a range of applications including the development of graphene-based membrane for water filtration and other projects.
This case study covers:
The research work into various molecular separation techniques such as forward/reverse osmosis which is used to study the performance of  graphene based membrane

The challenges the team faced in the past due to unreliable source of ultrapure water

The benefits of using water from PURELAB® Quest
To find out more on how PURELAB® Quest is enabling world-leading graphene at the University of Manchester, download this important case study today by filling in the form below.