Features
18.2 MΩ-cm, Type I+ ,I water suitable for critical applications
PureSure system guarantees your water purity to 18.2 MΩ-cm and beyond
Delivers up to 2 liters per minute of Type I+,I water
Full spectrum UV technology to control bacteria levels
PureSure system ensures that your work is not interrupted
Real time TOC monitoring reports on TOC every 2 seconds
Full service and validation support
PURELAB Ultra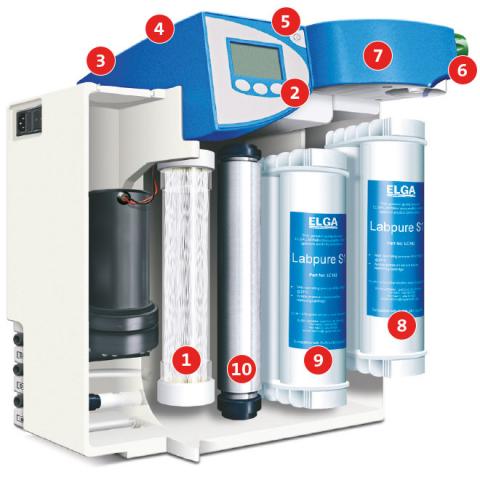 Efficient fast rinse ultrafiltration cartridge

Filters out endotoxin, proteins and nucleases

Rinses up to 7 times faster than other endotoxin filters

Significantly reduces costs of sanitization

Unique volumetric profile dispense facility

Unique volumetric profile dispense facility for easy recording, replication and speedy dispensing of multiple set volumes

Automatic self calibration of electronic circuitry

Takes just 4 seconds every time the system is in process mode

Unique PureSure system

Ensures purity beyond just 18.2 MΩ-cm

Extends the life of your purification cartridges

Advance warning of cartridge change so you are free to continue your research

Real-time TOC monitoring

System reports on TOC every 2 seconds

Ensures confidence in organic quality

Sensitive electronic dispense

Sensitive electronic dispense offers accurate flow control from single droplets up to 2 liters/min

PIN-coded protection

PIN-coded protection of critical operating parameters

Cartridge Identification technology

Provides validatable traceability

Your guarantee of capacity, quality and safety

New Labpure purification cartridges

High capacity cartridges

Longer life in system

Full spectrum UV treatment

Low microbial and organic specification

High transmittance synthetic quartz sleeve for higher efficiency

Lamp failure alarm
Tech Specs
| Product Specifications | Life Science - Genetic | Life Science - Bioscience | Analysis - Analytic | Ionic | Scientific |
| --- | --- | --- | --- | --- | --- |
| Dispense flowrate | | | 2.0 l/min max | | |
| Inorganics (resistivity at 25°C) | 18.2 MΩ-cm | 18.2 MΩ-cm | 18.2 MΩ-cm | 18.2 MΩ-cm | 3 – 10 ppb |
| Organics (TOC) | <1 ppb 2 | 3 – 10 ppb | <1 ppb | 3 – 10 ppb | <1 CFU/ml |
| Bacteria | <0.1 CFU/ml 3 | <0.1 CFU/ml | <0.1 CFU/ml | <0.1 CFU/ml | <1 CFU/ml |
| Bacterial endotoxin | <0.001 EU/ml | <0.001 EU/ml | - | - | - |
| pH | Effectively neutral | Effectively neutral | Effectively neutral | Effectively neutral | Effectively neutral |
| Particles | Ultrafiltration | Ultrafiltration | 0.05 μm | 0.05 μm | 0.2 μm |
| DNase | <20 pg/ml | <20 pg/ml | - | - | - |
| RNase | <0.002 ng/ml | <0.002 ng/ml | - | - | - |
| Delivery flow rate | 2.0 l/min max | 2.0 l/min max | | 2.0 l/min max | 2.0 l/min max |
Case studies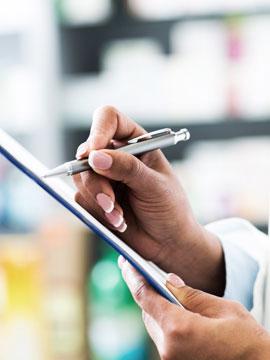 Review us on

This has been a great product - filters out nearly all trace metals to less than ppb levels. Filter units last a very long time and are easy to exchange!
Consumables

Point-of-use Filter
Impact of Overuse
Potential recontamination of purified water and reduced flow rates

Ultra filter
Life expectancy
24 months
Impact of Overuse
Bacterial and endotoxin specification wil lnot be maintained. Reduced flow rate.
Ultra-micron filter
Life expectancy
12 months
Impact of Overuse
Reduced flow-rates and bacterial specification will not be maintained

UV Light
Life expectancy
12-18 months
Impact of Overuse
Uncontrolled bacterial contamination and TOC levels are not reduced

UV Light
Life expectancy
12-18 months
Impact of Overuse
Uncontrolled bacterial contamination and TOC levels are not reduced